Let's work together
Have an idea?
With your concept and our expertise, let's come together to create something extra special.
contact us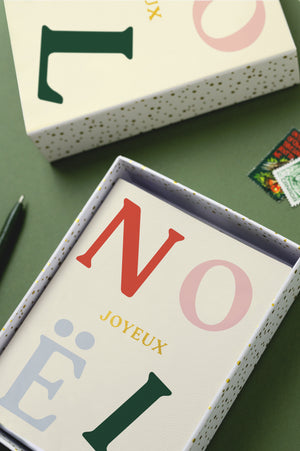 Chapters/Indigo, Canada
Boxed Card Sets
Since 2018 we have developed plastic-free boxed sets for Chapters/Indigo in Canada. We work closely with independent artists as well as the paper team at Chapters/Indigo to get the perfect cards on their shelves for each Holiday season.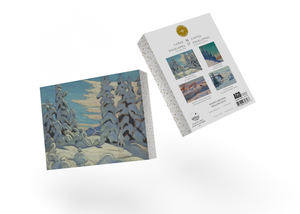 Art Gallery of Ontario (AGO), Canada
Boxed Card Sets
Since 2018 we've been specially developing plastic-free boxed card sets with the AGO. Each year features winter scenes by notable Canadian artists such as the Group of Seven.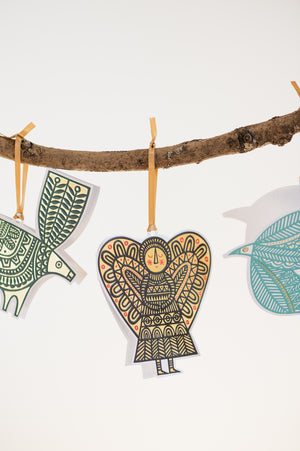 Clare Youngs, UK
Die-cut Ornament Cards
This die-cut 'ornament' card series was developed with UK based designer and collage artist Clare Youngs. Each double-sided foiled card was illustrated by Clare and then developed by our team to make a more dynamic, hangable greeting card - making them the perfect keepsake.
See the Collection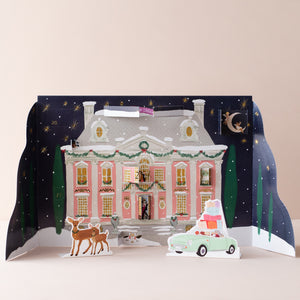 Various Artists and Designers
ADVENT CALENDARS
Each Holiday season we work closely with one artist to develop and create a playfully nostalgic paper advent. All advent calendars are developed with custom printing and unique finishes.
See the Collection

UPPERCASE MAGAZINE Canada
CUSTOM GREETING CARDS
In 2021 we collaborated with Uppercase Magazine to connect with artists Crissie Rodda, Alys Paterson and Leila Simon Hayes; and developed a line of distinctive greeting cards with special finishes.
See the collection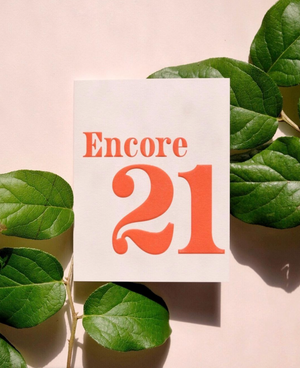 Boucle et Papier, Canada
CUSTOM GREETING CARDS
An exclusive collaboration with the celebrated Montreal stationery boutique Boucle et Papier. This elegant, french typographic line was developed with special finishes and printed in Canada.
SEE THE COLLECTION